What is NAD known as the Elixir?
Nicotinamide adenine dinucleotide (NAD +) is an important coenzyme in human body.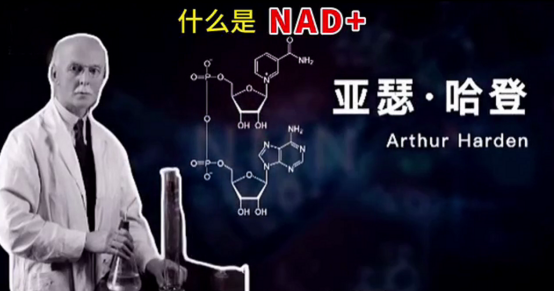 In 1904, Sir Arthur harden, the Nobel Prize winner in chemistry, first discovered the presence of NAD + in yeast fermentation. This is the first coenzyme found in human history, 53 years earlier than coenzyme Q10.
NAD + plays an irreplaceable role in human body. Without it, human body will die in 30 seconds. With the decrease of NAD + in the body, the human body began to grow old, and gradually appeared aging problems such as skin aging, decline of body function, decrease of muscle level, and increase of inflammation. At the same time, various diseases appeared one after another.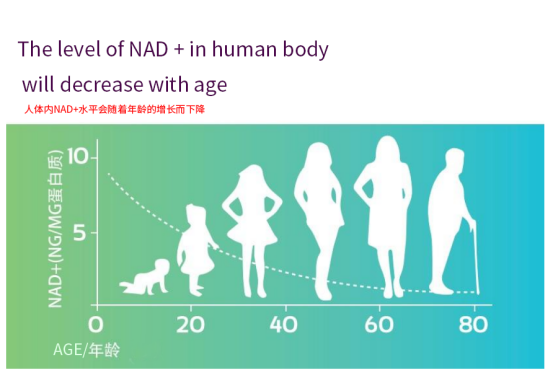 We may not be able to stop the baptism of time, but we may be able to increase the content of NAD + through additional supplement.
Scientists in FCL laboratory have done a number of studies on NAD +, and found that NAD + is closely related to human skin aging. It can delay skin aging through eight mechanisms, and has a variety of anti-aging effects. It has the potential as an anti-aging ingredient in skin care products.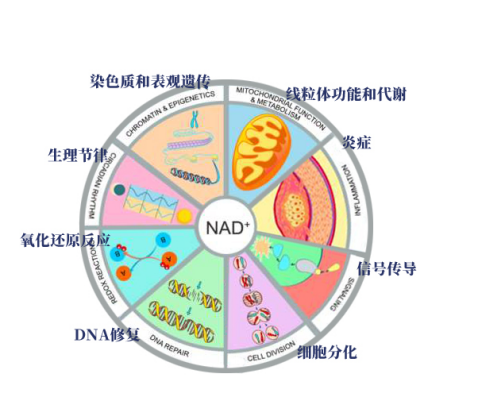 1. Activate longevity protein
FCL laboratory research found that NAD + can activate the "sirtuin protein" in skin cells, delay the aging process and the risk of degenerative diseases, and maintain younger NAD + level can slow down cell aging.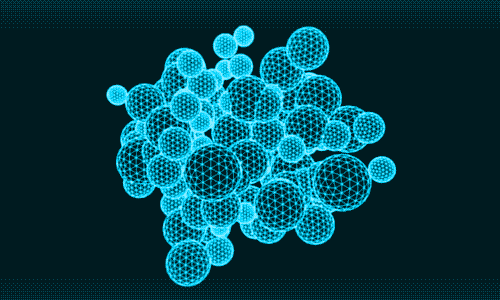 2. DNA repair: anti-aging from the source
FCL laboratory research found that NAD + is the "engine" and "fuel" in the process of cell damage repair. On the one hand, it is used to repair cell damage, promote cell DNA repair and inhibit the production of apoptosis signal; on the other hand, it promotes nutrient metabolism and ATP synthesis, accelerates DNA repair and restores cell health.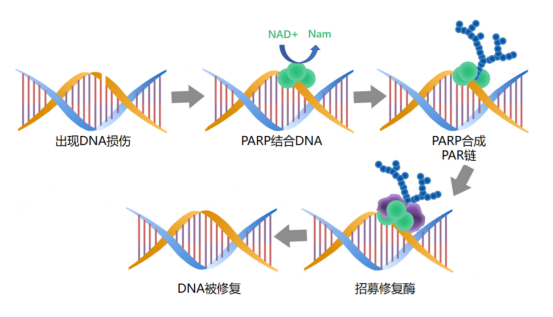 Mitochondria are "energy factories" of cells, which regulate cell growth and cell cycle. FCL laboratory research found that NAD + can promote the synthesis of ATP, endow cells with energy, directly supplement skin energy, and make skin full of vitality.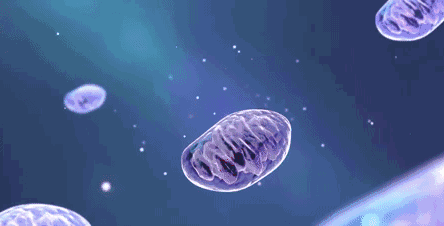 NAD + can promote the differentiation of skin stem cells, produce cells needed by the skin, replace the damaged and necrotic skin cells, and rejuvenate the skin. At the same time, it can also endow aging cells, promote skin cells to secrete a variety of growth factors, make aging cells rejuvenate, and make skin look childlike again.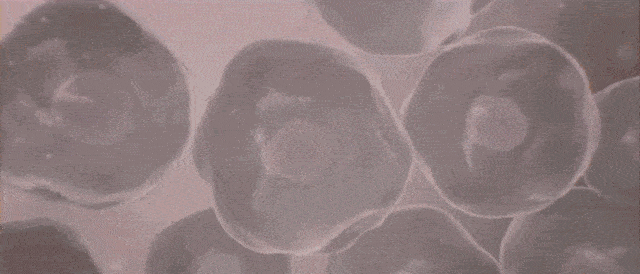 As we all know, the disorder of skin physiological rhythm is one of the important reasons for skin aging. FCL laboratory research found that NAD + can regulate the physiological rhythm of the skin, make the skin return to normal physiological rhythm, regulate the physiological state of the skin, and restore healthy skin.
The ineffectiveness and disorder of cell signal transduction is an important factor of skin aging. NAD + is the "signal lamp" of cell metabolism, which can ensure the healthy metabolism of skin cells and promote toxin metabolism.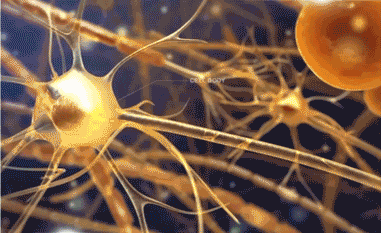 7. Enhance skin antioxidation:
NAD + is involved in many redox processes in cells, which is beneficial to enhance the antioxidant capacity of skin, enhance immunity, remove harmful free radicals, repair the damage of harmful free radicals on skin, delay aging, reduce melanin synthesis, and make skin white and shiny.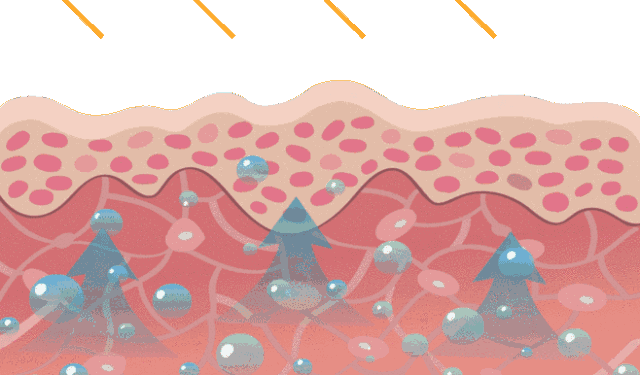 8. Reduce skin inflammation
FCL laboratory research found that NAD + can effectively block the production of inflammatory factors in skin cells, reduce skin inflammatory reaction and relieve skin sensitivity.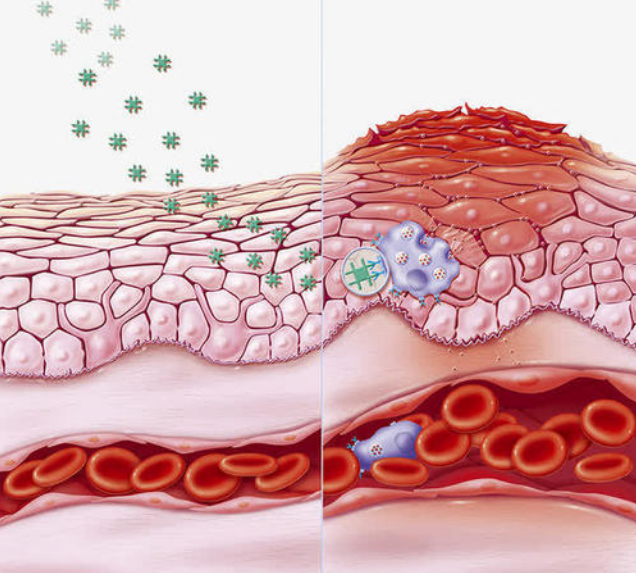 FCL research results show that: NAD + plays a crucial role in the process of human immortality. Sufficient NAD + supplement for skin can effectively delay skin aging, and gradually restore the young state of skin. It will become an important anti-aging skin care ingredient.